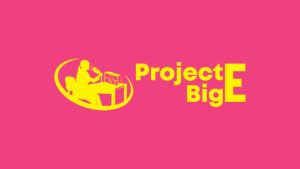 With just two days left before the start of The BIG E fair in West Springfield, MA, Amateur Radio preparations for Project BIG E have kicked into high gear.
The combined ham radio booth and ARISS space contact depend on the efforts of many Amateur Radio volunteers drawn from across New England and Eastern New York. The booth alone will be staffed twelve hours every day from September 16 until October 2. With two shifts of four hams per day, that's over 800 person-hours.
"I'm happy to report as of the morning of September 13 we are fully staffed," according Project BIG E Coordinator Larry Krainson, W1AST. Krainson is also President of the Hampden County Radio Association, one of the booth's primary sponsors.
Larry Krainson has been coordinating weekly Zoom calls with other volunteers since June to plan the layout of the booth and coordinate the many moving parts involved with this ambitious project. Western MA ARRL Section Manager Ray Lajoie, AA1SE, is providing much assistance with the booth setup.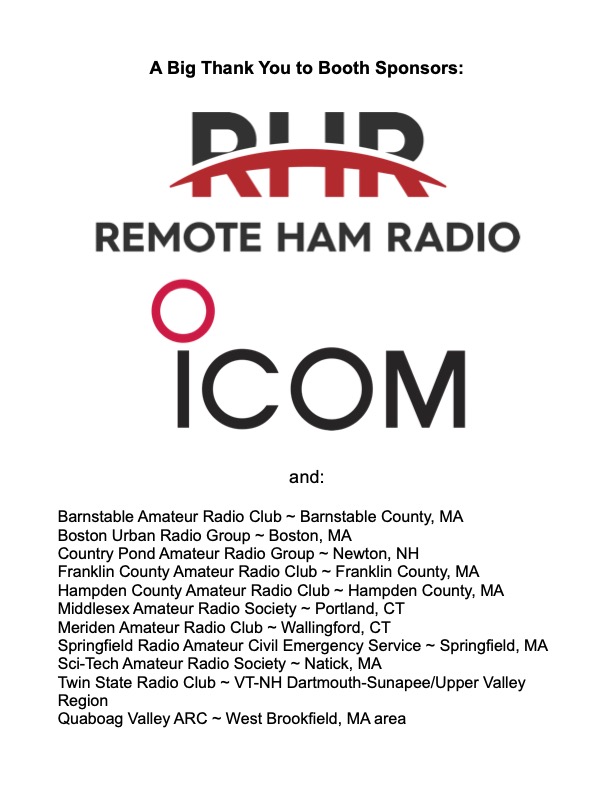 The BIG E Space Chat is an ARISS contact that will take place in The BIG E Arena in the September 27-29 timeframe. The exact date and time won't be known until a decision is made by NASA approximately a week before the event.
A number of other organizations—both local as well as international—will play critical roles in ensuring a successful contact with the International Space Station from The BIG E venue.
ARISS Mentor Fred Kemmerer, AB1OC, is providing overall coordination between ARISS and the science education program component provided by New England Sci-Tech in Natick, MA. Ray Lajoie, AA1SE, is responsible for pre-contact programming as well as the stage audio-video setup at The BIG E Arena, a performance venue that can accommodate up to 3,000 people with additional capacity for folks to stand. The covered stage is 40- by 80 feet with arena grade public address and video displays.
A 45-minute pre-contact program will feature inspirational videos about the ISS, space, and previous contacts; introductory remarks from Fred Kemmerer, AB1OC, ARISS Mentor; Gene Cassidy, CEO of the Eastern States Exposition; David Minster, NA2AA, ARRL CEO; and Bob Phinney K5TEC, President of New England Sci-Tech.
Phil Temples, K9HI, and Barbara Irby, KC1KGS, are involved with the Amateur Radio promotion for the event. Phil and Barbara are working with The BIG E marketing team to coordinate web content, press releases, and plans for radio and television interviews of the space station contact.
Amateur Radio operators who present a valid FCC license at the gate will be granted free admission along with three of their guests on the day of the space station contact. It's hoped that hundreds of amateurs will turn out to witness the lucky dozen students as they make a once-in-a-lifetime contact with an astronaut in space.

Perhaps the most important component of The BIG E Space Chat is Bob Phinney's STEM learning and makerspace center, New England Sci-Tech (NEST), in Natick, MA.
NEST is providing a world-class STEM learning experience for students across New England—including the dozen or so lucky youths who have been selected to participate in The BIG E Space Chat.
In-person and virtual activities are being conducted over a 12-month period. They include:
• Building and launching a beginner level model rocket
• Building and launching air-powered rockets and planes
• Earning an FCC amateur radio Technician license
• Participating in a basic electronics course
• Participating in Public Telescope Nights
• A field trip program that introduces real-world science
• Participation in space science educational activities at the BIG E
• Participation in an optional Cubes-in-Space® Program that will introduce students to real-world science
The Big E, formerly known as The Eastern States Exposition, is billed as "New England's Great State Fair." It is the largest agricultural event on the eastern seaboard and the sixth-largest fair in the nation. In 2021, the Big E had 1.5 million visitors, and over 1.6 million visitors in 2019.