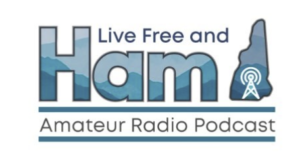 Eric Pfeifer, N1JUR, writes:
With the fall season just around the corner, New England is gearing up for exciting fairs and events. If you're looking for an authentic and enjoyable experience, look no further than the Big E, the largest fair in the Northeast.
We at Live Free and Ham (https://livefreeandham.com) are thrilled to announce that we will be hosting a live stream with special guest Larry Krainson (W1AST), to discuss Project Big E and the various volunteering opportunities available at the event this fall. It's a great chance to introduce the world of Amateur Radio to the "Ham Curious!"
Our live show will be broadcast on Sunday, August 20th at 7 pm. To stay updated and be notified when we go live, head over to https://youtube.com/live/KYFJ9UEwE6Y?feature=share and subscribe. Trust us; you don't want to miss this show!
The Live Free and Ham Podcast is a bi-weekly show hosted by Eric Pfeifer (N1JUR), Todd Neumann (W1STJ), and Ryan Retelle (W1SNH), with a focus on Ham Radio in the New England area. To learn more about us and subscribe to our podcast, visit https://livefreeandham.com.
For more information on Project Big E, head over to https://nediv.arrl.org/project-big-e/.