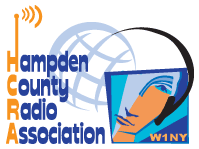 Ken Dion, KD1KU writes on the WMAFoxHunters list:
As of 1300 hrs, Tuesday, September 29th, the [Hampden County Radio Association] Fox has been fully charged and is back in hiding! With a little bit of luck the issue of it randomly cutting out has been resolved. The only way to know for sure is if we get some hunters after the fox so if you know someone interested in fox hunting then why not take them along with you on this or a future hunt. Let's get more hams interested in this aspect of amateur radio! This is also a good opportunity for base stations to give signal reports and a direction if possible.
That diabolical fox is running the usual one watt into a 18 inch antenna. I was able to activate it running 50 watts on my mobile rig with a 5/8 wave mag mount at the intersection of Roosevelt Ave. & Page Blvd. in Springfield, MA. co-ordinates 42.14396, -72.55199 (see map below). Also I was able to wake the fox with only 5 watts just up from Teddy Bear Pools on East Street in Chicopee!
<…>
If the Fox can hear you and you can hear it, you will hear its very distinctive sound. It will transmit for 30 seconds, ID and then repeat 2 more times and then go back to sleep. You can make it transmit as often as necessary to find it.
You do not actually have to touch the box to claim finding it. Eyeball contact is sufficient but a photo showing the fox is helpful as long as it doesn't give away it's location. It is located less than 500 feet from a safe parking location. Announce here on this group that you found it and any comments other than its location. We want to know who has found it and who hasn't.
Please do not post the frequency or PL on any social media, websites or email lists.
Happy Fox Hunting!
Ken, KD1KU