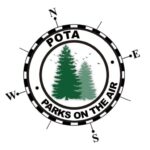 Bob Farquharson, WC1N, writes in K1USN Happenings, October 7, 2021:
Hello friends:
I will be heading to Northern Maine into the wilderness north of Moose head lake and this side of Quebec Thursday [October 7] AM early. (7-8 hr drive).
I am hoping to activate parks that have never been activated. Might not even be able to spot myself due to no wifi or cell coverage. I am hoping to operate about 14059 CW (top of the hour) or 14340 SSB (30 minutes past the hour) any time after 1500 UTC to 0000 UTC……….. From 0000 – 1400 UTC 7059kc CW top of the hour and 7249kc SSB 30 minutes after the hour.
Currently AK9A, WA!MAD, K0KLB & Wi1G will be trying their best to help on freq. If anyone can hear me and spot me on the POTA site it would be greatly appreciated.
Possible parks will be :
Moxie Falls Property State Preserve. K-8444
Lily Bay State Park K-2394
Seboomook Lake Property State Preserve K-8443
St. John Pond Ecological Reserve K-9171
Lobster Lake Property State Preserve K-8442
APRS will be on for tracking: