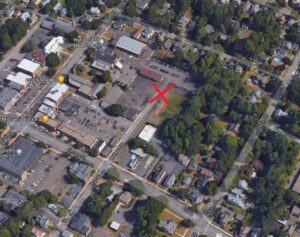 Dave Tipping, NZ1J, writes on the Meriden ARC Facebook Group:
Fox Hunt #35 at Downtown Parking Lot #7 [in Wallingford]. Lots of hunters circled the block before locating this obscure spot.
A year ago, there wasn't much fox hunting going on in Connecticut. This year, in addition to our hunts and Fox In a Box (FIABs), the
BEARS of Manchester
have placed a FIAB about forty times and [the
Radio Amateur Society of Norwich
] has placed FIABs and had live hunts. Today, we had a live hunt in Wallingford and RASON had one in Norwich. One of the challenges for 2021 will be trying to find new places to hide.