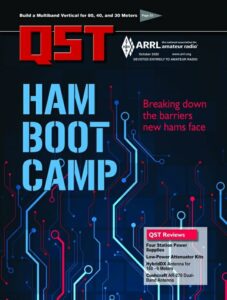 Are you a newly licensed Technician, or a General or Extra and have never been on the air or built a station? Are you a prospective ham but would like to learn more about Amateur Radio activities? Are you an experienced Ham who would like to help your club enhance its mentoring programs? The Nashua Area Radio Society will be holding another online Ham Bootcamp on Saturday, May 14th, 2022 from 10:00 am to 6:00 pm Eastern time. Ham Bootcamp will be held via Zoom web conferencing.
The morning sessions will be focused on VHF and UHF activities for all license classes and the afternoon sessions will focus on building and operating an HF station.
Registration is required for this program. More information including the agenda and the registration link can be found at https://www.n1fd.org/ham-bootcamp/.