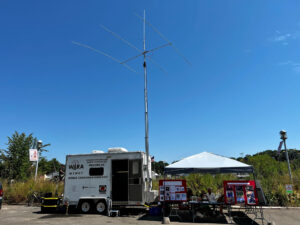 Assistant Section Emergency Coordinator Stu Solomon, W1SHS, writes:
New for 2023 we have invited area organizations to bring their EmComm trailers to the HamXposition to put on display and give tours. We have a number of groups that have agreed to bring their trailers and vans, some from a fair distance. Convention attendees will have the opportunity to tour the trailers and bring home ideas for their own trailer build outs.
We are very excited about this first time event at the HamXposition. There is sure to be some impressive handiwork on display. Stop by and admire their handiwork and bring ideas home.