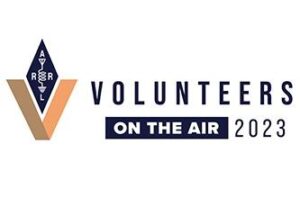 Rhode Island's W1AW/1 VOTA (Volunteers On The Air) is now active the week of July 26-August 1 (UTC).
Twelve amateurs will be QRV on all bands on multiple modes operating as W1AW/1. Per VOTA rules, each contact will be worth 5 points. The team operators who have field or other volunteer positions may also make an additional contact using their own call signs alongside W1AW/1 for additional points. For example, Rhode Island Section Manager KC1NEK, an authorized W1AW/1 operator, is worth 175 points. (See <https://www.arrl.org/files/file/VOTA%20-%20Volunteers%20On%20The%20Air/VOTA_2023_Points_v5_3.pdf> for the points table.)
All the points are calculated via Logbook Of The World (LOTW) submissions. There are no paper logs and no physical QSL cards; it's all done via LOTW.
Watch for the spots being posted for W1AW/1 . We hope that you contact W1AW/1 Rhode Island on the air!