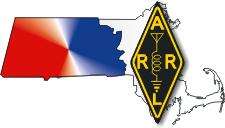 From Western MA ARRL Members List:
The Western Mass Train and Test Team will be having a VE session on Saturday August 5 at 10 AM at the Gardner Police Station, 200 Main St. Please have positive ID, 15 dollars, and FRN number from the FCC. Bring copy of license if upgrading. Please pass this along to those interested in taking the test.
Any questions contact aa1se@arrl.org. Thanks.
——————————————————————–
ARRL Western Massachusetts Section
Section Manager: Raymond P Lajoie, AA1SE
aa1se@arrl.org
——————————————————————–