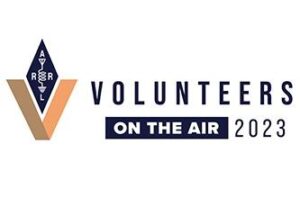 Larry Krainson, W1AST, writes:
The Massachusetts W1AW/1 Volunteers On The Air event was held from April 12th through April 18th. Team VOTA MA consisted of 15 hams contributing to a total of 9449 QSOs. It was a team effort and everyone contributed!
I would like to thank the following hams for their part in the MA Spring VOTA effort. They made it a success:
AB1UT
AF1R
AG1C
K1NZ
K1UR
KJØD (operating remotely thru K1TTT)
KX1X
N1FTP
N1MGO
N1SOH
W1AST
W1FJ
W1FM
WA1OEZ
WA3SWJ
There were plenty of pileups in all the modes including FTx, CW and SSB right up to the last minute of operation.
W1AW/1 Massachusetts VOTA will activate again the first week of November. If your transmitter is in MA and you would like to join the team, contact Larry, W1AST at W1AST@arrl.net.