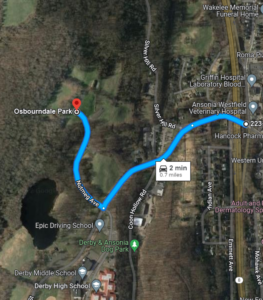 Emily Starbrook, N1DID, writes on the Greater Bridgeport ARC Wiki:
This Sunday [April 24, 2022] is our group Parks on the Air activity in Osbornedale State Park [in New Haven County, Connecticut]. The weather (and propagation) look to be ideal for this event and should be able to enjoy a full day of fun.
If you haven't signed up yet, please visit theSurveyMonkey survey so we know what to expect you to bring and do.
We will operate in the upper pavilion. There are picnic tables already there so there will be no real need for shelters or extra things such as chairs unless you want. Lunch will be provided.