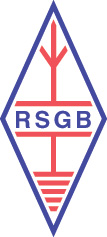 From the Radio Society of Great Britain:
Emergency comms in the Azores
GB2RS News Team | March 25, 2022
The island of Sao Jorge in the Azores has suffered over 1,800 earthquakes in 48 hours.
The regional government has prepared contingency plans to protect the island's population.
CT1END, the Emergency Communications Coordinator for Portugal, reports that a group of nine radio amateurs are working to support emergency communications locally and back to Portugal.
Radio amateurs are asked to steer clear of 3.75 to 3.76MHz overnight, 7.1 to 7.11MHz during the day, and around 14.300MHz for those amateurs outside the region.
All radio amateurs are encouraged to listen carefully and avoid causing any interference to emergency operations on those frequencies.
More details are available on the IARU Region 1 website.