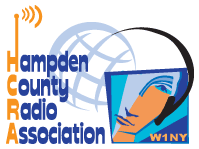 Christopher Thornton W1TRK, writes on the HCRA mailing list on October 6, 2021 at 3:01 PM:
Attention ALL Foxhunters!
The HCRA foxbox #2 has escaped its den and has gone into hiding. FB #2 is transmitting on […] with a PL of […]. You can activate FB #2 by […]. A short depress will activate it if you are close enough.
FB2 is transmitting at 1 watt into a tall ducky antenna. The location is in a publicly accessible area with some nearby parking and can be heard along Rt.20 in West Springfield, MA. This is a good opportunity for base stations to get in on the fun. If you can hear the fox please give its signal strength and direction if possible. Please do not reveal its location, just a location where you can hear it from, this then becomes a starting point for the other fox hunters to use. It's just as important for the hunters to know where it CANNOT be heard as well as where it CAN be heard!
[For fox frequency and PL tone information, email gchris364@aol.com]