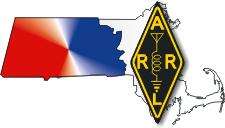 Hi folks. Take a cruise to https://wma.arrl.org/blog/2021/10/03/section-managers-report-october-2021/ for my October report. Also you will find info on all three candidates for division director. Ballots are at your mailbox. Please vote for your choice.
A special shoutout goes to the Billerica club in EMA and HCRA for putting together the WBZ 100th special event. This was very successful as over 5000 Qs were made. Well done!
Hope to see you at NEAR-Fest October 15 and 16!
Cheers
Ray KB1LRL
——————————————————————–
ARRL Western Massachusetts Section
Section Manager: Raymond P Lajoie, KB1LRL
kb1lrl@arrl.org
——————————————————————–