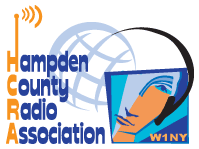 Larry Krainson,W1AST, writes on the WMAFoxHunters list on May 10, 2021 at 3:37 PM:
As of 3:00pm on Monday, May 10th, FB2 aka Fox Box 2 has finally been deployed!
All are invited to hunt for this Fox Box.
FB2 has a new, better hearing radio, is transmitting on 147.550 Mhz with a PL of 151.4. You can activate FB2 by depressing the DTMF key #1. A short depress will activate it if you are close enough. FB2 is transmitting at 1 watt into a tall ducky antenna.
I ask that all base stations and mobiles try to activate FB2 and then announce where you can hear it and how strong the signal or audio is. This will help the mobile hunters to find it.
This is a walk up foxhunt. You can park your vehicle and safely walk up to FB2. It is on public property in a safe area.
When you find FB2, please take a picture of it and post it here. Please do not say where you found it though.
Happy Hunting!