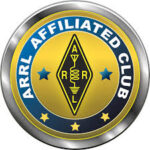 The New England Affiliated Club Coordinator group met on March 27, 2021 via Zoom to discuss issues of mutual interest to the field organization in the various New England sections.
About a dozen field organization volunteers—Section Managers, Assistant Section Managers, and Affiliated Club Coordinators—representing Maine, Vermont, Eastern & Western Massachusetts, and Connecticut were present for the 90 minute call. The meeting was chaired by Connecticut ACC Ed Snyder, W1YSM.
Agenda items included: the impact of COVID-19 on clubs and hamfests; a review of recent virtual state conventions in Vermont and Maine; possible joint club activities, including the upcoming 2022 "Big E" ham project by Larry Krainson, president of the Hampden County (MA) Radio Association; review of an outline by Tom Walsh, K1TW, for an upcoming QST article highlighting the importance of affiliated clubs; and a report on the newly formed ARRL Field Organization Working Group by Vice Director Phil Temples, K9HI.
The group meets monthly and conducts business between meetings via a groups.io mailing list.