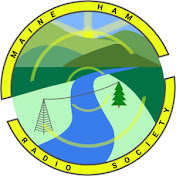 A Maine amateur has created some excellent video podcasts for the Maine Ham Radio Society's YouTube channel.
Phil Duggan, N1EP, of Milbridge, Maine, has produced four episodes so far: "Soldering & Kit Building is Fun!", "Morse Code, Straight Keys, Portable Ops & More!", "The Maine Seagull Net," and "MHRS RadioActive."
N1EP is the District 3 Assistant Section Manager in Maine. He serves as president and secretary of the
Maine Ham Radio Society
.