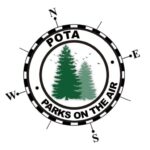 Nancy Austin, KC1NEK, writes:
For my second [Parks On The Air] at Black Farm this morning, I was able to easily set up my 20m ham stick per Bob's [Newport County Radio Club] presentation and make contacts with hams from Devon, England to Calgary and all in between. GREAT FUN!!! Definitely still learning how to hear the call sign as second nature plus jot down all the contact info for the logs. (Logs?? Next learning curve.) But it's clearly easy to get going and learn, especially with such an enthusiastic and supportive NCRC community. Really a fun way to learn HF skills and get out & about this Covid winter.
Thanks so much to John [K1JSM], Wily [W1LY] and Bob [WB4SON] for making this happen and welcoming new hams. You guys are the best.