AB1OC and AB1QB Hamfest Visits
This has been a busy few months for Ham Fests and Conventions in New England – Fred, AB1OC, and I have attended Hamfests in Vermont, New Hampshire, and Maine. The first one we visited was HAM-CON in Vermont on February 25th. Vice Director Phil Temples, K9HI, and Assistant Director Cory Golob, KU1U, also attended HAM-CON. It was great to meet so many Vermont Ham Radio operators at the event! Fred gave a presentation on Building and Operating a Mobile HF Station and an ARRL Forum and both were well received.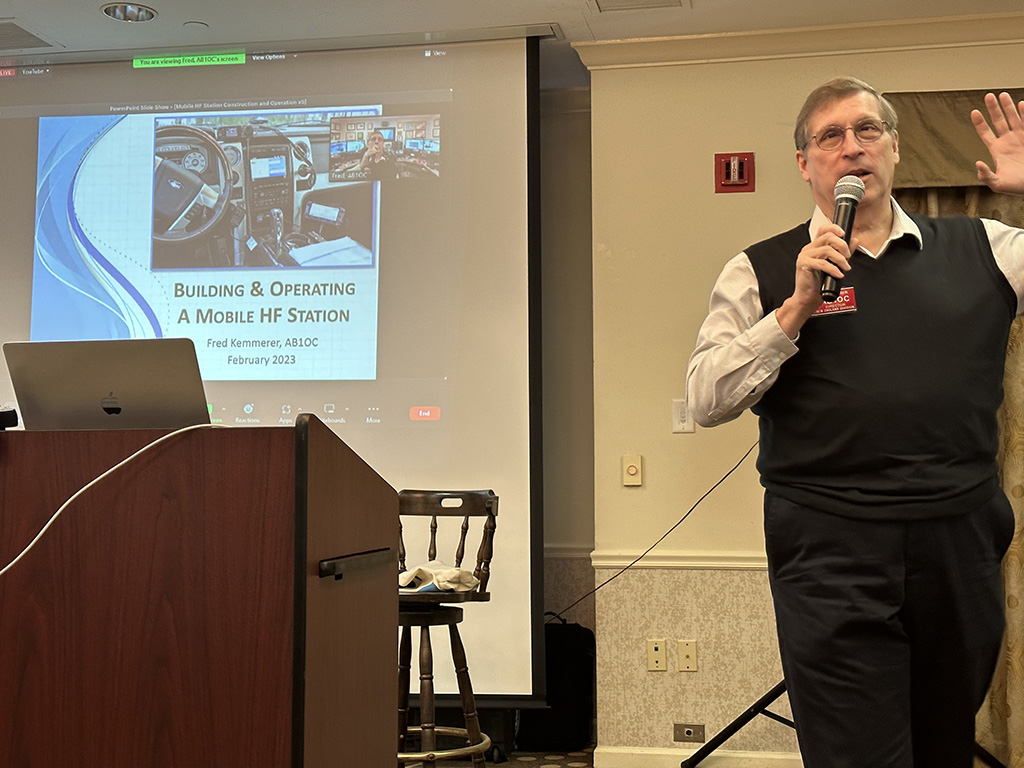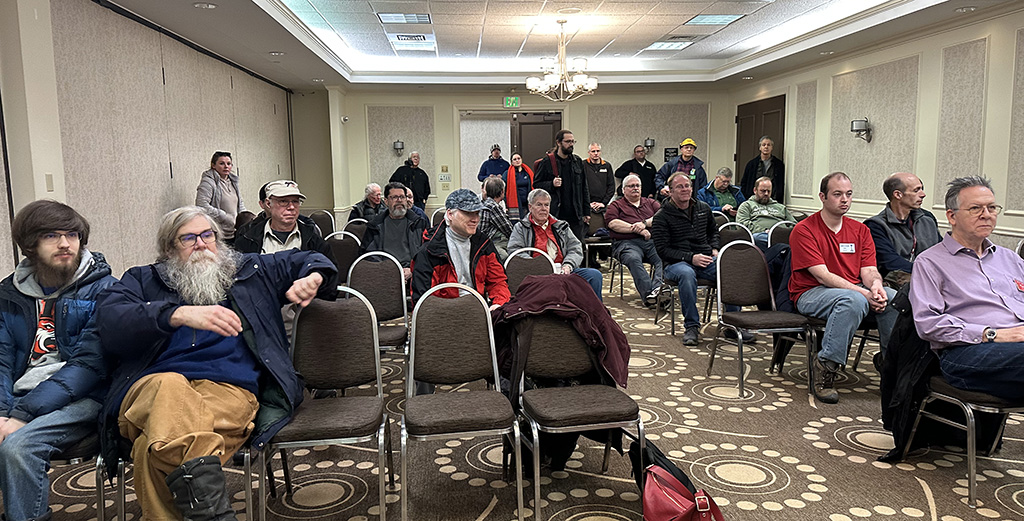 We traveled to Lewiston, ME, to attend the ARRL Maine State Convention on March 24th and 25th. It was great to spend time with Cory Golob, KU1U, and Section Manager Phil Duggan, N1EP, along with the many folks we spoke to at the convention. Fred and Phil Duggan presented an ARRL Forum and we gave a new 100th Anniversary ARRL Handbook away to an ARRL Member. Fred also presented awards to Jerry Burns, K1GUP, for over 50 years of service as the Net Manager for the Maine Seagull Net, and to Cory Golob, KU1U, for his service as New England Assistant Director for Emergency Communications and Public Service.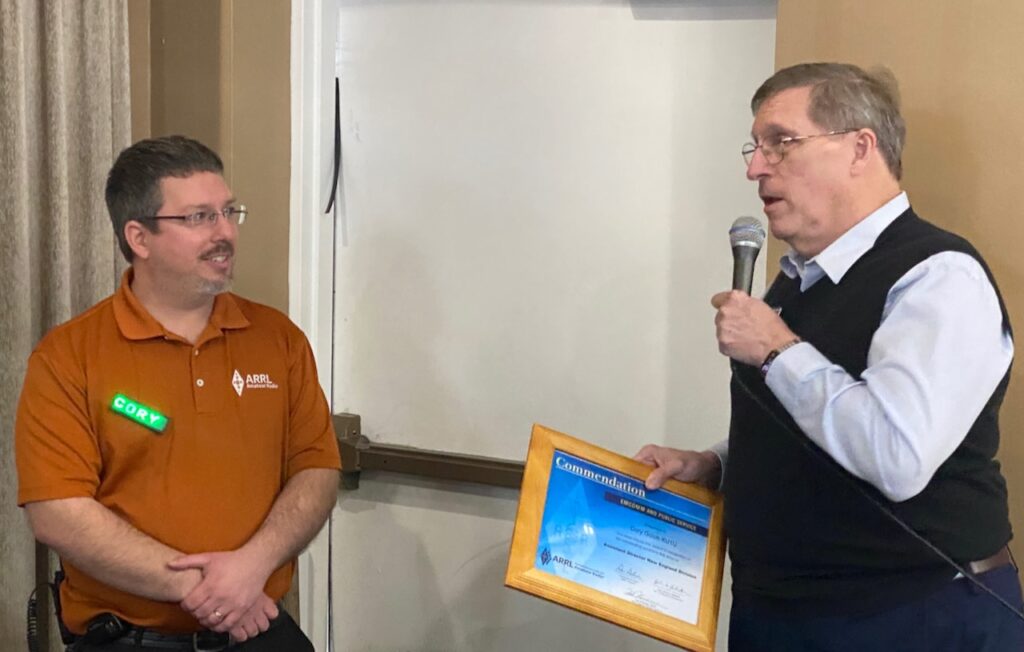 We attended NEAR-Fest in Deerfield, NH on April 28 and 29. Fred, AB1OC, did another ARRL Forum here and we helped out at the NH ARRL Section table. The highlight of the weekend was the educational RFI training session that was given by Assistant Director Rob Leiden, K1UI, to RFI team members from several New England sections. We also gave away a 100th Anniversary ARRL Handbook to a lucky ARRL member.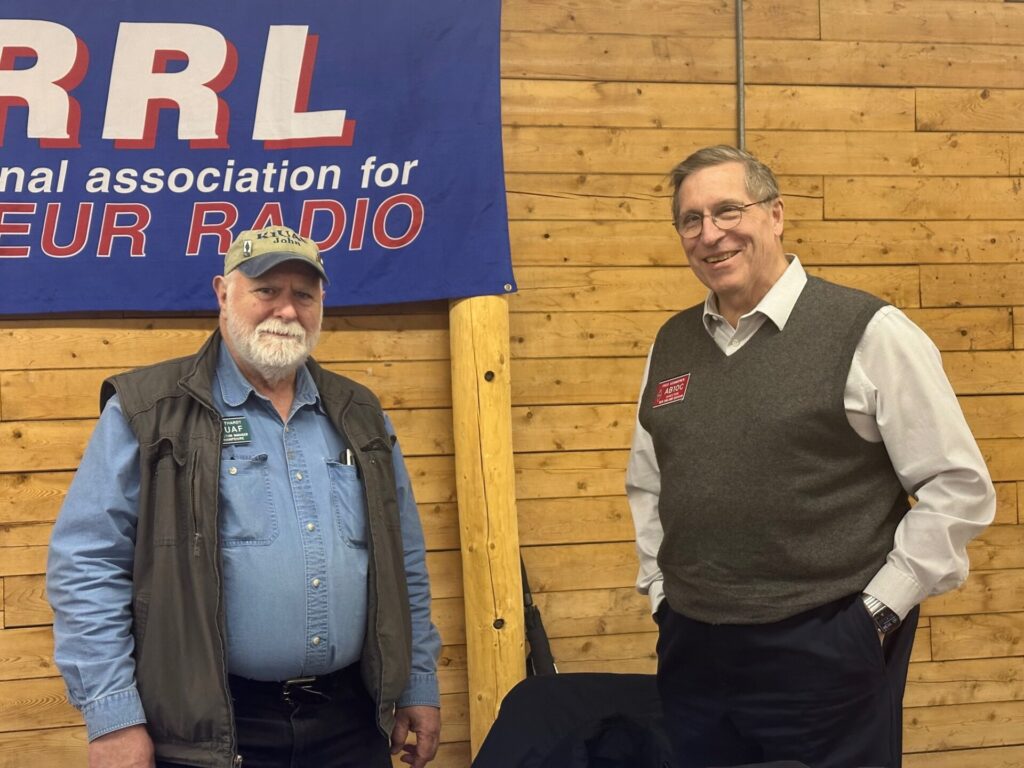 ARRL Membership Drive
We have been giving away ARRL Handbooks to ARRL members at hamfests in order to promote ARRL membership in New England. Through the ARRL Club Commission program, your club can receive $15 for each new member application you submit and $5 for each renewal. ARRL Affiliate clubs are encouraged to hold quarterly membership drives at their meetings. All you need to do is bring the membership forms to your meetings, give a brief presentation to explain the benefits of ARRL membership and collect the forms and payments once they are completed. Send it all into the ARRL and you will receive a rebate check. All of the details and resources (forms and slide decks) to make this process simple for you and your club can be found at https://nediv.arrl.org/clubcomm/.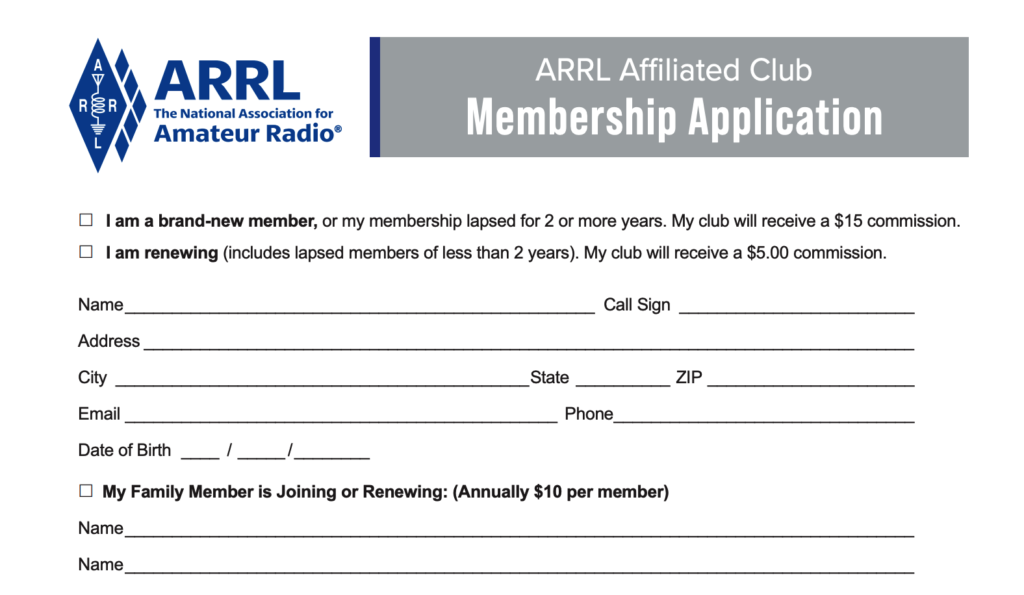 Field Day Plans
Fred, AB1OC, and I are putting together our plan to visit as many clubs as we can for Field Day 2023 on Friday, June 23rd – Sunday, June 25th. Please contact me at AB1QB@arrl.net if you would like us to visit your Field Day site.