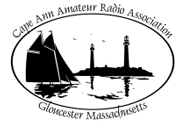 Our Technician In A Day Session is a study course. The course allows you to become licensed by the Federal Communications Commission.
You should obtain a copy of the ARRL Technician Class License Manual. You may purchase this book at Ham Radio Outlet or any other amateur radio related store.
You should read the book. The information contained therein will allow you to answer questions on a 35 question test for obtaining your Technician License.
There are videos on Youtube at W4EEY that explain the theory and cover the questions to enhance your knowledge. You may also take practice exams at hamstudy.org for comprehension.
TECH IN A DAY CLASSROOM SESSION
You should apply and obtain a FCC Registration Number at: https://apps.fcc.gov/coresWeb/publicHome.do
You will be charged a slight fee for this course. Normally, $15.00 for the Examination and $10.00 for materials, snacks and drinks which will be provided for the session.
The Tech In A Day Session will be almost a full day session (8 am to 5pm)
The first Study Session begins at 9:00am for 45 minutes and you will be given a 15 minute break before the next session begins at 10 am.
Three study sessions will be held before a lunch break (approximately 11:45am-1:00pm)
There will be three more study sessions in the afternoon to run to 4:45 pm.
Testing will begin approximately at 5:00 pm.
You will be administered an examination of 35 questions of which you must score at least 26 out of 35 or better to PASS.
Upon completion and passing of your examination you will be handed a Certificate of Successful Completion of Examination) (CSCE Form).
Your call sign should be process in 10-12 business days.
If you would like more information, you may email us at caarave@caara.net or Telephone (978) 504-9112 for more information.