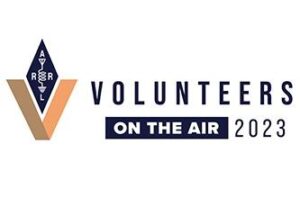 The week of May 10-16 and Sept 27-Oct 3, W1AW/1 comes to its home state, Connecticut! Our team is looking for additional operators who can spend as much or as little time representing W1AW and the VOTA effort. The operation is a DXpedition-like one where you will be working as many as possible. The operation will take place from your station or a station in Connecticut, not W1AW itself.
Operating will be on 160, 80, 40, 20, 15, 10, 6, 2, and satellite. Modes include CW, Phone, or Digital. Repeater contacts are not allowed as are WARC Band contacts. Our goal is to work as many stations as possible anywhere in the world.
We have an email group to exchange information (only open to members) and we will use Slack for quick messaging.
If you would like to join our team, please fill out the form found here:
https://docs.google.com/forms/d/e/1FAIpQLSdrhdSMn2MiIv22DDAXwLassLkdzkArVpJ8qmR8GdTPRUhSVA/viewform
If you have any questions, please contact Pete Chamalian at W1RM@Comcast.net.
Pete Chamalian, W1RM
W1RM@Comcast.net