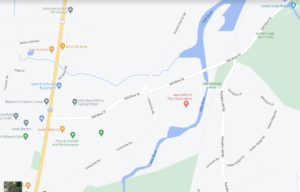 John G. Morelli, W1JGM, writes on the Candlewood ARA mailing list:
Members of the CARA club will be meeting Sunday May 22 around 9-9:30 AM at Lovers Leap State Park in New Milford, CT to activate K-1691.
There have been only 8 activations and 237 QSOs from the park, I made 1 and 42 QSOs on 4/30/2022. It is an easy activation.
Again, let's bring the newer members in and share the fun.
For those that will set up a station, I suggest you bring your portable radio set up, a small table & chair, a pop-up canopy, POTA signs, your logging equipment. As for lunch I suggest the we all bring a pot luck type lunch. I will bring a cooler with Ice, soda and water.
Let have some fun.
Lovers Leap SP is off Still River Road off RT 7 & 202 Next to Sonic
73
John G. Morelli (W1JGM)
VP Candlewood Amateur Radio Association (CARA)