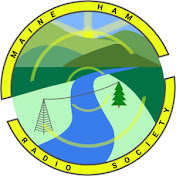 Phil Duggan, N1EP, writes in the MHRS CARRIERWave:
Warmer temperatures are here and [the Maine Ham Radio Society] will be planning several outdoors portable operating events for you to join in on the fun. Plus, the Ellsworth Amateur Wireless Association will most definitely be scheduling some fun activities at the Ellsworth Harbor Park on the Union River throughout the spring and summer months.
Bring a favorite QRP rig, or join in on using other's setups, or just come and join in on the fellowship. All are welcome! MHRS's first spring event will be held Saturday, May 21 at N1EP property in Milbridge. Let's test some antenna designs! Sunscreen and bug spray a must!