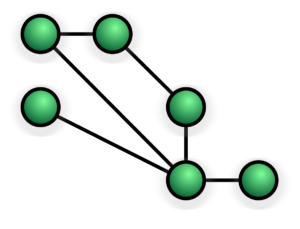 Cory Golob, KU1U, writes in the August 2021 issue of the Maine Telegraph Newsletter:
The first MESH Network Working Group meeting was held on Wednesday, July 28th. In attendance were Bill Richardson, NG1P; Brad Brown, Jr., KC1JMH; Cory Golob, KU1U; Fred Kemmerer, AB1OC; Leo Langelier, KH6JKQ; Phil Duggan, N1EP and Steve Jordan, KD1OM. We discussed a plan and vision to expand the MESH Network that NG1P started between Topsham and Brunswick on 5.8 GHz and how we can expand it in Maine and hopefully throughout New England.
We believe that getting back to our roots with RF linking is crucial as we have seen more dependence on internet linking over the past few years. This MESH Network has many possibilities including repeater linking, high speed data transfer and voice/video capabilities. The applications can be valuable for EMCOMM, Public Service Events and casual chatting.
This project will not be without any challenges as Maine has quite the topography, but we are excited to see how the adventure will unfold and benefit the hams in our state. With 5.8 GHz being threatened, it is more important now than ever that we show how well SHF can be utilized by amateur radio operators.