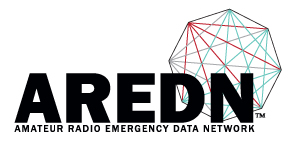 Steve Goldsmith, W1HS, writes on the Twin State Radio Club mailing list:
Good opportunity to learn about Mesh networking if anyone is interested.
—
Hello All,
Greater Manchester ARES invites other ARES groups to participate in mesh network training.
The first session is a zoom meeting on Wednesday, August 4th from 6:30 to 8:00pm. The second session is hands-on training in Goffstown on Sunday, August 15th, 9am to noon.
The Amateur Radio Emergency Data Network (AREDN – arednmesh.org) provides customized mesh software that can be flashed to commercial wifi routers, primarily in the 2.4GHz and 5GHz bands that are shared according to FCC Part 15 and Part 97 rules.
The AREDN software functions as a digital network with and without internet availability. Greater Manchester has had 5GHz nodes at Elliot Hospital and Catholic Medical Center operating continuously for 2 years. A node at the Manchester EOC was added recently. The Greater Manchester network supports email, chat, file transfer, and VOIP telephone services.
Training in August will focus on understanding how to access an AREDN network over dedicated wifi, exchanging email with Winlink Express over the network, and using the chat and simple file transfer capability built into the 5GHz routers.
Participants will use their own laptop computers with wifi capability, and with an installed browser and Winlink Express. The zoom meeting on August 4th will focus on introducing mesh networking, and configuring participant laptops for the hands-on exercise.
Those who plan to participate in the hands-on exercise should attend the zoom meting. Others interested in an introduction to AREDN mesh networks are also welcome to join the zoom meeting.
Please let me know who should be on a mailing list for additional information. I am sending this to a couple of email lists, so apologies in advance to those who receive multiple copies. Feel free to share with others. The more the merrier!
73,
Jay K1EHZ
k1ehz -at- arrl -dot- net