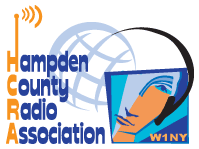 Ken Dion, KD1KU, writes on the Hampden County RA Facebook page on May 28, 2021 at 2:45 PM:
Attention all fox hunters:
HCRA Foxbox1 and Foxbox2 have gone into hiding!
Both are located somewhere within the City of Chicopee, MA.
I would like to issue a special challenge to all hunters (and future hunters) to locate both Foxboxes this Memorial Day weekend! Are you up to the task?
FB1 and FB2 are transmitting on the 2-meter simplex frequency of 147.55 with one watt into a duck-type antenna. PL tones and additional details can be found at the link below.
Happy Hunting!