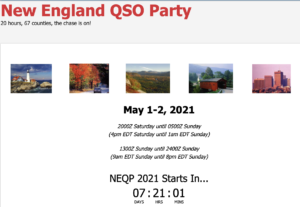 Mill Moore, K1IB, writes on the Yankee Clipper Contest Club mailing list:
<…>
This year I plan to be a single-op mobile [in the New England QSO Party] using the special event callsign N1E. I will be on the road in Connecticut River Valley in Vermont and NH, stopping on county lines and state lines.
The NEQP is my number one favorite operating event of each year.
73 — Mill, K1IB