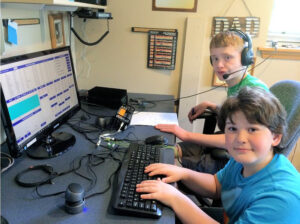 From the ARRL Letter:
The SSB ARRL Rookie Roundup is Sunday, April 18, 1800 – 2359 UTC.
The Rookie Roundup is aimed at hams licensed for 3 years or less. Rookies make as many contacts as possible during this 6-hour event. Rookies work everyone, and non-Rookies work only Rookies. Stations exchange each other's call signs, first names, a two-digit year, and state (US or Mexican), Canadian province, or DX. Rookies can enter as a Single Operator or invite Rookie friends over and operate as Multioperator. Up to five Single Operator Rookies can also enter from their individual stations and submit their total score as a team. This is a great way for clubs to get newer members on the air, and the perfect opportunity to be a mentor to new licensees. Seasoned operators can join in the fun by calling "CQ Rookies." This year, the Rookie Roundup takes place during World Amateur Radio Day. Use the opportunity to wish participants "Happy World Amateur Radio Day" on the air. Logs are due on April 21 (within 72 hours after the event). No late entries will be accepted. Complete rules, logging sheets, and links for submitting your score are on the Rookie Roundup web page.