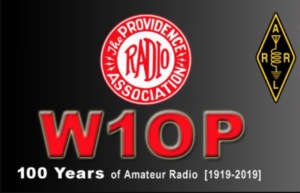 The Providence Radio Association has chalked up some impressive accomplishments on the air: through its members' efforts the W1OP club station has earned a 9-Band DX Century Club (DXCC) award and qualified for 9-Band Worked All States (WAS).
"Congratulations to all W1OP operators who added to these totals. An outstanding achievement," said PRA President Dave "Tess" Tessitore, K1DT. Tessitore added that 95 percent of contacts for the 9BDXCC via Logbook of The World (LoTW), while the 9BWAS total as 100 percent.
PRA will celebrate its 100th anniversary of ARRL affiliation in 2021.