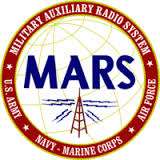 From wma.arrl.org:
As part of a Nationwide HF Skills Exercise for MARS Members and Amateur Radio Operators the Chief of ARMY MARS and the Chief of Air force MARS have announced an exercise for July 20-24, 2020.
Amateur Radio Operators are encouraged to participate in Daily 60 Meter Nets on Channel 1 (5330.5 KHz USB Dial) at 1200 and 2000 local times (Noon and 8pm Eastern time).
Amateur Radio stations will be asked for real life Infrastructure failure issues, and possibly other information to be relayed to MARS stations on that channel. Reports of no issues are just as important as reports of any issues. Be prepared to provide information to help the MARS station determine your FIPS code. Your Zip code is the easiest way to communicate that.
Please join us, and have some fun!
See the ARRL Website story on this for more details:
http://www.arrl.org/news/mars-announces-hf-skills-exercise
Tom Kinahan N1CPE
ARMY MARS Region One Executive Officer-Software/Automation Officer