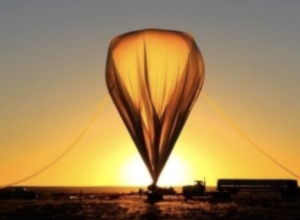 To our Cubes in Space Students and Friends of New England Sci-Tech:
NASA Balloon Launch attempt will be TOMORROW morning – Tuesday, 16 August 2022, from NASA's Columbia Scientific Balloon Facility in New Mexico.
TWO TEAMS of NESciTech students have Cubes-in-Space projects on board to fly.
Video of inflation should begin around 5-5:30 AM EDT (-4GMT).
Launch attempt between 7-9 AM EDT (-4GMT).
NASA says: "Tomorrow we have a VERY small window before monsoonal moisture and winds move in after late morning. Next attempt COULD be Friday if models are correct in predicting a small window of opportunity. It's going to get rainy and windy in southwest Texas and New Mexico."
For live location and coordinates: https://towerfts.csbf.nasa.gov/Maps/ConvGPS721NT.htm.
For live stream video: https://video.ibm.com/channel/nasa-csbf-ldsd
Our other two teams' projects have already flown on the sounding rocket successfully launched from NASA's Wallops Flight Facility in June. Congratulations to those teams!
Don't forget – NESciTech students will be doing a "Space Chat" with the astronauts at the BIG E state fair in September. We have room for two more students to join our contact with the International Space Station. Call me ASAP to participate. INFO FLYER HERE: https://nescitech.org/wp-content/uploads/2022/08/Poster-for-ARISS-RADIO.pdf
Best regards,
Bob
Bob Phinney, K5TEC, President
New England Sci-Tech Inc.
16 Tech Circle
Natick MA 01760
508-720-4179
www.NESciTech.org