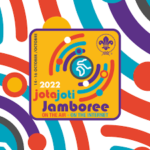 1. Jamboree on the Air (JOTA)
WHEN – Friday, October 14th – Sunday, October 16th, 2022, with our focus on Saturday October 15th
PURPOSE – Provide a HAM/Radio experience to the scouts and interface with the community. Provide an opportunity for the Scouts BSA to earn the Radio Merit Badge.
WHERE – There will be two locations that will be supported by NCRC:
The Glen, off Glen Rd, Portsmouth, RI
Yawgoog Scout Reservation, 61 Camp Yawgoog Rd, Rockville, RI
Note: John is working with other HAMs/Scouters to get two other locations to run similar to how NCRC has operated the Glen over the last few years. The goal is to provide a maximum opportunity for the Scouts to Get on the Air!
INTRODUCTION – Jamboree on the Air – Jamboree on the Internet (JOTA-JOTI) promotes a Scout's sense of belonging to the worldwide Scout Movement and builds cultural awareness, develops tolerance, advocates sharing and collaboration as well as demonstrates teamwork. It provides exciting opportunities for young people to explore technology and to develop technical skills including fostering innovation and creativity through communicating with other Scouts. A wide range of activities using communication technology are the chief methods of attaining these goals. JOTA-JOTI strives for a meaningful engagement of as many young people from as many parts of the world as possible annually on the third weekend in October. This weekend is also an occasion to celebrate Scouting and to generate positive energy to support the development of the Scout Movement. The event seeks to promote quality Scouting in a manner faithful to the purpose, principles and method of Scouting and consistent with the needs and aspirations of young people in today's world. The JOTA-JOTI programme shall be a reflection of the Promise, Law, Principles and Method of Scouting, as defined by the WOSM Constitution, and shall also reflect the most up-to-date policies and initiatives of WOSM relating to youth programmes for all ages. For more information please visit the event website: www.world-jotajoti.info
Adventure at the Fort (Jamboree)
WHEN – Friday, October 21st – Sunday, October 23rd, 2022
PURPOSE – Provide a HAM/Radio experience to the scouts and interface with the community.
WHAT – Join Narragansett Council at Fort Adams this fall for the first Council Jamboree in 20 years! The Narragansett Council is excited to bring Scouts and families together for a weekend of fun and adventure. Join thousands of Scouts from across New England, for an event like no other! Stay for the weekend with your troop or join us for the day on Saturday. The programs will be non-stop, highlighting unique scout activities, and opportunities you will only find at the 2022 Adventure at The Fort. We'll be joined by program partners including youth programs, colleges, universities, military, historical groups, environmental organizations, nautical clubs, and so many more! You won't want to miss the scout-led activities, food trucks, Sunday Services, trading post, and a full-scale Saturday Night stage show!
The Narragansett Council Jamboree is open to the public for day programs on 10/22, Scouts will not want to miss this chance to bring their friends. Adventure at The Fort is a can't miss event for every Scout.
Weekend Camping for Scouts BSA Troops (11-18 years old)
All-day programs for Cubs on 10/22 (6-10 years old)
Public welcome on 10/22
Troops registered to camp will arrive on Friday evening, participate in all Saturday programs and depart on Sunday. Troops are responsible for their own meals, propane stoves are allowed, food trucks are available all-day Saturday. No fires.
Setup antennas prior to the event. Operated through the weekend (Scouts BSA) with a focus on activities on Saturday for Scouts BSA, Cubs, families, and the community!
Make it FUN!
WHERE – Fort Adams State Park – 90 Fort Adams Drive, Newport, RI 02840
WHY – Adventure at the Fort is the largest, most exciting, Narragansett Council event in years. Scouts will participate in activities not offered at summer camp or a typical scout Camporee! Meet scouts from across New England, camp in a one-of-a-kind 19th-century coastal fort located on the shore of beautiful Narragansett Bay. Bring your friends and family, show them all the awesome things that Scouts do. Join us Saturday Night for a stage show celebrating the fun and fellowship of Scouting. Food trucks! Sailing! Climbing! and More!