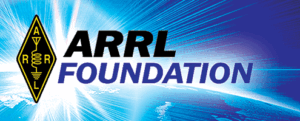 The ARRL Foundation Club Grant Program has launched and is now accepting applications. The deadline to apply is June 30 at 7 PM EST. An informational webinar will be held on Thursday June 9 at 7 PM EST to answer questions about the program. A video of the webinar will also be available on YouTube. You can register now by visiting this link.
For more information about the program, visit: http://arrl.org/club-grant-program.
For correspondence concerning the program, contact: clubgrants@arrl.org.