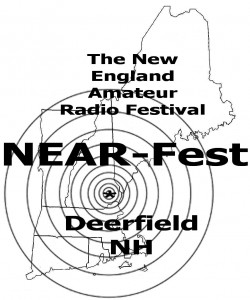 A full schedule of events and activities for NEAR-Fest XXXI has been posted at <http://www.hamclass.net/nears22.html>.
ARRL New England Division Director Fred Kemmerer, AB1OC, will host the ARRL Forum on Friday, April 29 at 11:00 AM. Fred will present an update of ARRL actions including: the ARRLClub Grant Program; and news about potential legislation in New England that could adversely affect amateur radio. Bring all your questions to this fast-paced forum!
All forums will be held in the Arts & Crafts Building, opposite the Administration Building. Look for the flag pole. This is near the main entrance, which is not used for NEAR-Fest.
The VE Session will be conducted in the back of this Arts & Crafts building, in the basement.