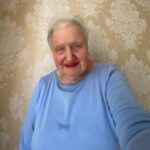 Former Connecticut Section Manager Betsey Doane, K1EIC, of Shelton, Connecticut, will be honored by the State of Connecticut for her work in accessibility and inclusion in higher education.
According to Barb Lombardi, K1EIR, "My sister found out that an award will be named after her for her work with the State higher education services for accessibility and inclusion. It will be 'The Betsey Doane Innovation for Accessibility and Inclusion Award' given [annually] to a faculty member in a State college or community college who has given or contributed the most to access and inclusion."
Doane, a retired mathematics and computer science professor, is also active in her local Rotary club as well as the Chamber of Commerce.
Congratulations, Betsey Doane, K1EIC!