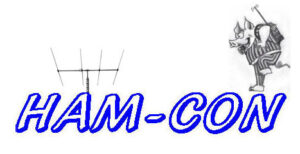 The ARRL Vermont State Convention, known at HAM-CON is Saturday, February 26, 2022 at the Hampton Inn Convention Center in Colchester, Vermont. The Convention will use a hybrid format and many activities will also be available at ham-con.org. HAM-CON is the only New England ARRL Convention held in the first quarter of 2022.
HAM-CON will feature 8 forums running throughout the morning hours. There will also be a vendor flea market. For the first time, we will include an outdoor segment of the flea market, weather permitting. The on-line site will feature several video chat rooms where attendees can meet up with friends in a more private setting.
Admission to HAM-CON is only $6 if you purchase an advance sale ticket before February 20. This admission is good for either live or on-line access. Please go to our Web Site, http://www.ham-con.org for other prices, travel details and program information.
For specific questions or program ideas, contact Mitch at w1sj@arrl.net or 802-879-6589.
73, Mitch