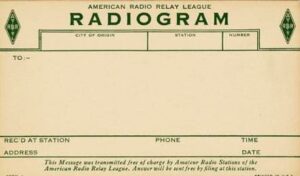 A new joint NTS/RRI New England Traffic Handlers Facebook group has been established called "The New England Traffic Handlers."
According to MA Section Traffic Manager Marcia Forde, KW1U, and RRI Board member James Geschwinder, N1PZP, the group will promote traffic handling activities and training across New England. All are welcome to join.
Visit the group at https://www.facebook.com/groups/307326484575346.