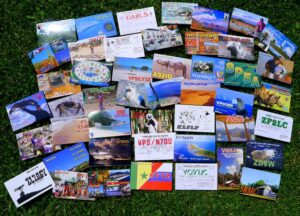 There will be card checking for ARRL awards and outgoing bureau service available at the New England Division Convention at HamXposition on September 11, according to W1 QSL Bureau Co-Manager Eric Williams, KV1J. Initially, plans called for the booth to be set up next to the ARRL display but instead it will be located in the corridor.
"We will also be accepting cards for the ARRL Outgoing Bureau at the booth. Please see the instructions on the ARRL web for sending your cards and the fee structures There is also a simple form to submit with your cards. See
http://www.arrl.org/files/file/QSL/Submission%20Form%202017-02-24.pdf .
Eric stresses that applicants must fill out the application process online before the show. "We are just collecting the cards for the ARRL so please give them to us with the funds etc. as if you were mailing them to Newington," writes KV1J.