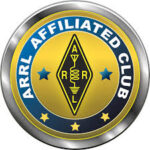 Affiliated Club Coordinators, Section Managers, and other section staff from New England met on Sunday, February 14, 2021 to discuss the status of ARRL affiliated radio clubs and to share ideas on improving them. Dubbed "New England ACC" or NEACC, the group plans to hold quarterly meetings. They've established a groups.io listserv for discussion in between meetings.
Attending yesterday's session were:
Ed, W1YSM-ACC, Connecticut
Phil, K9HI-Vice Director, New England
Tom, K1TW-SM, Eastern MA
Ray, KB1LRL, SM, Western MA
Bruce, K1BG-ACC, Eastern MA
Cory, KU1U-ASM, Maine
Gil, WK1H-ACC, Western MA
Charles, N1CAI-ACC, Vermont
Minutes will soon be distributed on the listserv. To join the group, contact NEACC Chair Ed Snyder, W1YSM, at <w1ysm@arrl.net>.