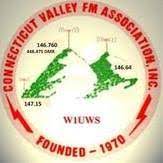 On February 2, 2023 at 18:10:24, Bruce Beford N1RX wrote:
Good evening, all.
I have spoken with a majority of the CVFMA board members this evening about the dangerous weather conditions that are approaching. In light of this and out of an abundance of caution, we have decided to CANCEL this Saturday's swapfest that was scheduled to be held in Charlestown, NH.
The last thing any of us want is to endanger the health or safety of our members and the attending public. I apologize for this late notice, but we feel under the circumstances it is the right thing to do.
Expect other emails to be sent to those that registered as vendors, and PLEASE help us get the word out through any channels you may have. We do not want people to be travelling in dangerous conditions to an event that is not taking place.
We will revisit the possibility of rescheduling at a later date.
Thanks All.
Bruce Beford, N1RX
CVFMA Presiden