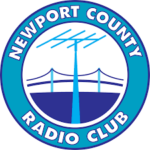 Bob Beaudet, W1YRC, writes on the Rhode Island ARRL Members List:
Upgrade Opportunity!
Newport County Radio Club will be offering online (Zoom) upgrade classes the week of April 18th. Many hams have successfully upgraded to General or Extra after taking the class in the past. For General and Extra, your classes begin at 6:30 PM on Friday April 22.
If you happen to have a family member or friend interested in becoming a ham we also have a Technician class that beings on Tuesday April 19th at 6:00 PM.
All classes are free. There will be a total of six classes with about 15 hours of live instruction time. There will be a VE exam session the following week as well in Middletown, but you could take your exam anywhere. Pre registration is required. Click a link below to Register:
Technician 6:00 PM Starting April 19th
https://forms.gle/yyBU7DWSxvLhBnLGA
General/Extra 6:30 PM Starting April 22nd
https://forms.gle/xYDkYjiuSX5vgTwH8
Hope to see you online!
73, Paul K1YBE & Bob WB4SON
——————————————————————–
ARRL Rhode Island Section
Section Manager: Robert G Beaudet, W1YRC
w1yrc@arrl.org
——————————————————————–