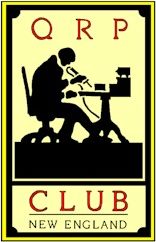 Carl Achin, WA1ZCQ, writes on the NEQRP mailing list:
Greetings to ALL,
Hope everyone is healthy and enjoying our New England Fall Season.
The Holiday Inn – Nashua (NH) and the Killarney Pub are now Permanently Closed.
https://www.nashuatelegraph.com/uncategorized/2021/08/11/sources-nashua-holiday-inn-including-landmark-killarneys-irish-pub-closing-facing-demolition/
Every year on the SATURDAY BEFORE THANKSGIVING we get-together for a Lunch MEETING, and this year will be no different. New arrangements/reservations have been made for our Annual gathering at the "Golden Corral" – Manchester this coming SATURDAY the 20th of November from 11AM till approximately 2PM+.
* DIRECTIONS FROM YOUR QTH:
https://www.bing.com/maps?osid=abd3cc98-12a2-4cdc-b802-a8b4c4fa2da5&cp=43.468976~-75.756305&lvl=6&style=h&v=2&sV=2&form=S00027
* Enter your starting point in the "A" window.
HINT: While on South Willow Street, Manchester, look for Wendy's and Burger King and turn at the traffic lights (toward the southwest).
On the schedule:
– Meet-'N-Greet
– Show-'N-Tell (bring something radio related to talk about and show others)
– Buffet Style Lunch
– Conversation, and a mention of Club Events plus discussion of newly proposed activities.
Please join us for the kickoff of the Holiday Season.
"The Excitement Is Building …"