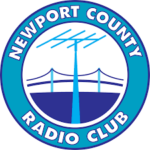 [The Newport County Radio Club] is happy to announce a new online Technician Class starting Tuesday, April 20 at 6 PM, as well as an online General Class starting Friday, April 23 at 6 PM.
Both classes are free and available to the general public, however registration is required.
Sign up at: https://w1sye.org/?page_id=151.